As some might have noticed, we recently changed the look of our forum. It is now shiny and chrome. The functionality remains the same though, all the buttons are in their old place and there are some additions as well!
More reactions for comments:

---
Most categories were updated/optimized and the Categories menu now looks nicer: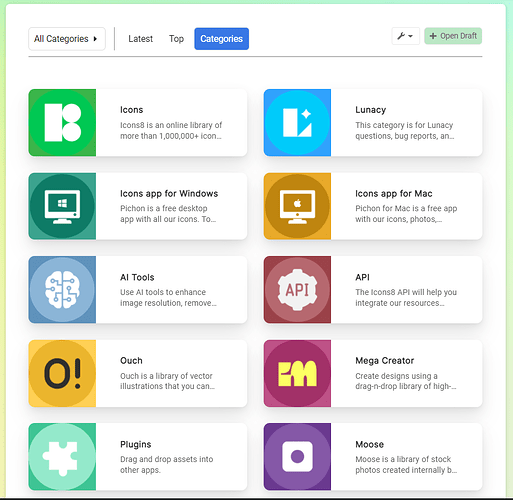 ---
A new option to vote for topics (if you encounter the same issue or want to support a suggestion):

---
Now topic owners can mark a reply as the solution:

Creating a topic in Lunacy category now prompts to mention Lunacy and OS versions. Please don't forget to attach screenshots/files as well.