About a day ago, I tried to import an image into Lunacy. It then, for some reason, showed the attached popup: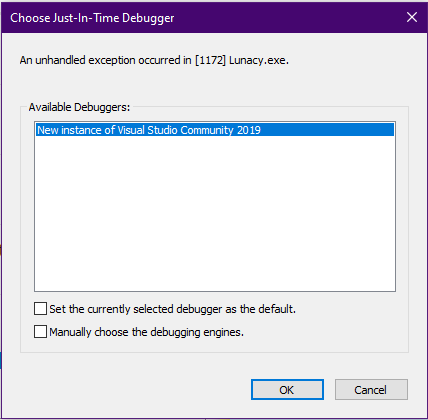 I can't press cancel or close the window, it just reopens. If I click "OK", it just opens Visual Studio 2019, which then either crashes or, if I close it, I get another dialog which just restarts the cycle, saying the debugger could not be opened, and asking if I'd like to open a different one.
The only way to stop it is to end it with Task Manager. I can't find any information online about an error with code 1172.