Hi there, since the few days I've started using lunacy, I'm totally loving it, mainly due to how performant it is. Yesterday I hit a little issue:
Issue
I imported a large PNG into lunacy. Here is the PNG file I used.
https://drive.google.com/file/d/1WnJ12HFS-7txphWvAzTKxARKZms4Udp2/view?usp=sharing
The text "On sale" and other details are missing (pixels missing) when imported into lunacy. This is not just an artiffact of my monitor, but is also visible when I export the image from lunacy.
Here's the side by side comparison. On the left, I've opened the image in irfanview (and zoomed in) and on the right, it's the image in lunacy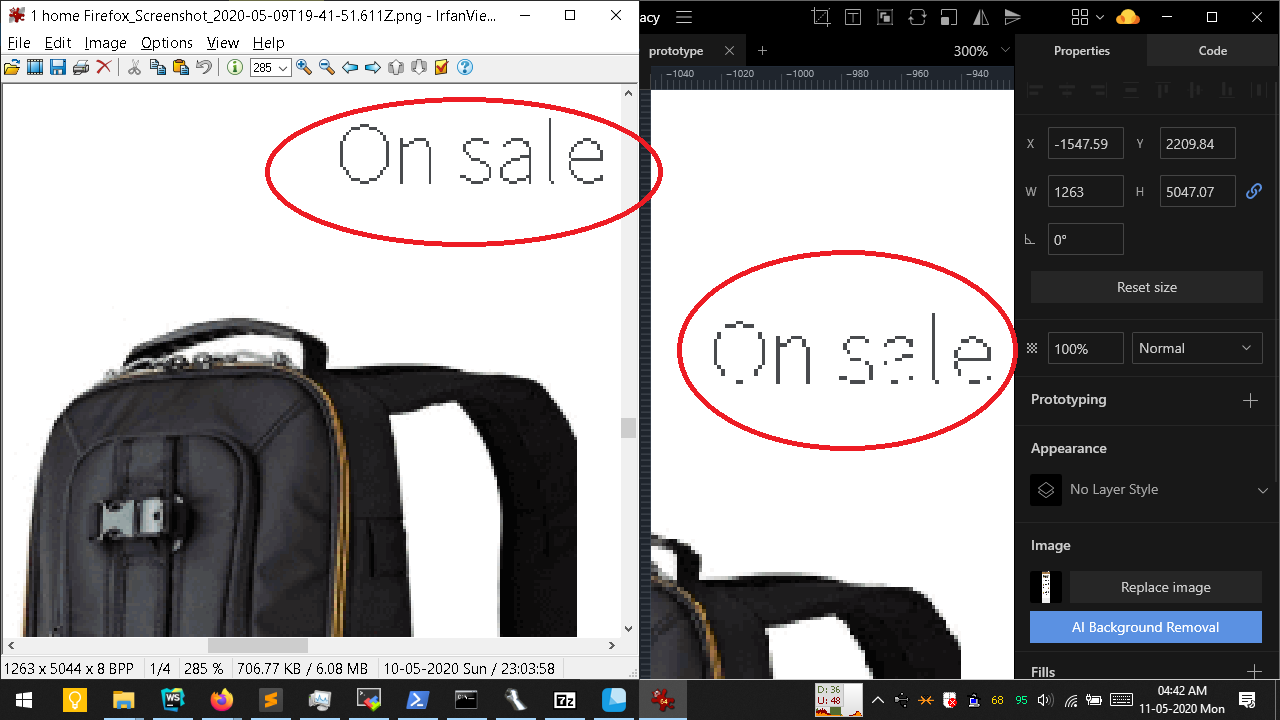 Here's the lunacy sketch file:
https://drive.google.com/file/d/1gM0_yQTo2tfoIONXskGL-9I65ut8rcl9/view?usp=sharing
Expected result
Image imported into lunacy will retain all the detail and no information from the image would be missing while viewing or on exporting.
Please let me know if you are able to reproduce the error, and do help me if you can