---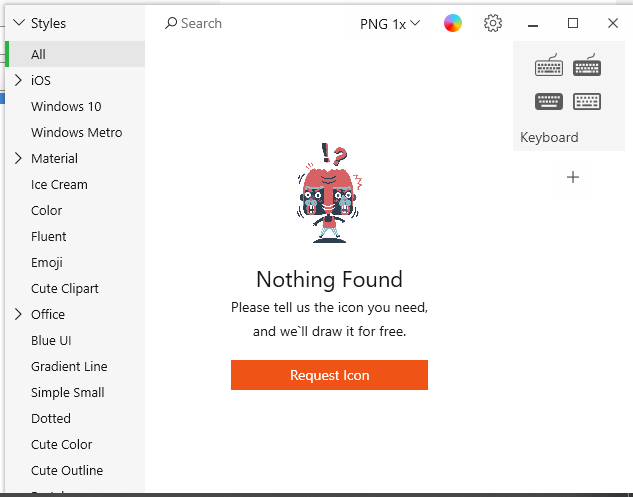 Icons 8 (8.9.0.0) app on Windows 10 (20H2) Not showing any icon
Only "Nothing found Icons" Message display
---
This issue this can happen due to the fact that the antivirus blocks app elements. Please delete the app, turn your antivirus off and then download and install the app from Microsoft Store. If that doesn't work, please set the app as an exception for your antivirus or delete it at all.
If you are using Microsoft Security, you can find more info on how to add the app into the exceptions here: https://support.microsoft.com/en-us/help/4028485/windows-10-add-an-exclusion-to-windows-security
To add an exception to Windows Defender in Windows 10, please do the following:
Open Windows Defender Security Center;
Click on the Virus & threat protection icon;
Click on the link Virus & threat protection settings;
Scroll down to Exclusions and click on the link Add or remove exclusions.
If the instructions above wouldn't help, try to run the app as Administrator, this should do the trick!
---