G'day!
The Icons8 app on Mac seems to be not pulling in new content. For example:
• Under Flat Color, the most recent icon (when selecting the New category) is "badlion". This looks to have been added in April 2021, and the web app shows hundreds of new icons since then
• The "Plumpy" icon style is not available
Here is how the "new" view of Flat Color looks today (May25, 2021):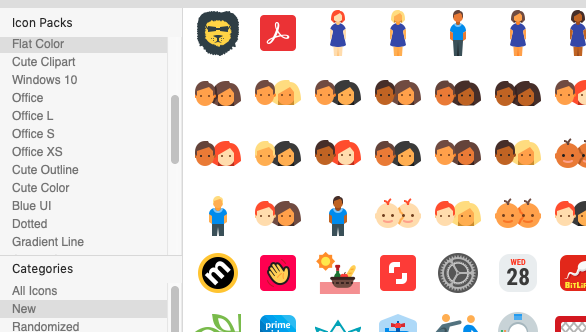 The Mac App version is 5.7.4 – the latest according to "Check For Updates" and the same version that's downloadable from the web at the moment.
Please help to check this when you have time. It's possible to pull the latest icons from the webpage, but this isn't as cool as simply dragging them from the web app!
Thanks,
Greg