Hi there!
Changes in music licensing:
For personal use, it could be free yet
For commercial use, we don't offer a free license anymore.
Reason
We always look for a right free tier. It must be sustainable: i.e. enough to support the production of new content, but also generous enough so free tier makes sense.
In case of music, it didn't work well for composers. A composer may get 140k free downloads and literally 20 cents in revenue. Let me show you some of the actual earning stats for March 2020: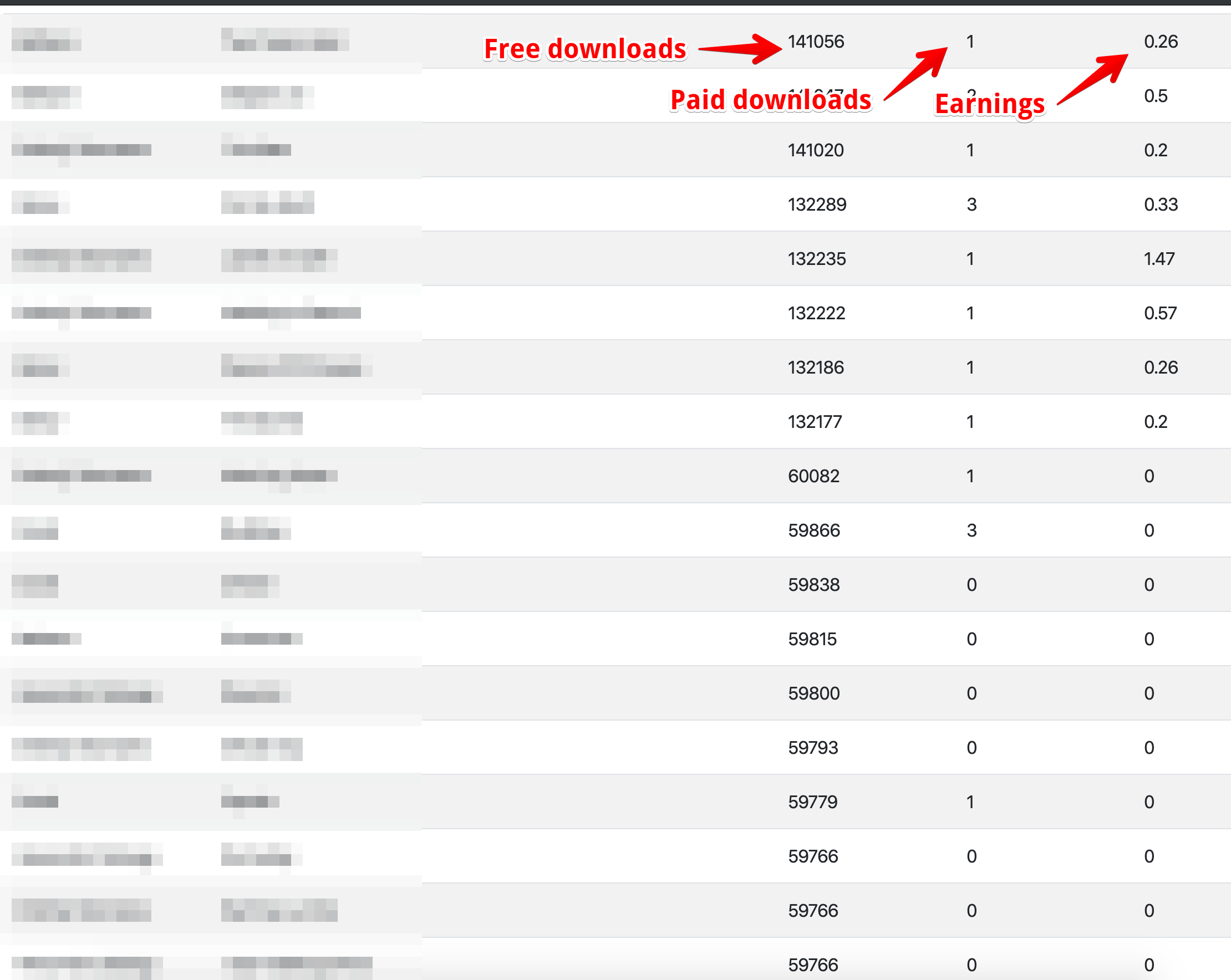 We did try to work it other way. We've removed the minimums, so we were processing bunch of these 42 cent payments every month just to let composers know we didn't forget about them. But it can't last forever;after all, 20 cents are 20 cents. It's a joke rather a payment.
Some of them have withdrawn the music; others didn't, but I felt we're probing their patience.
Pricing
We're introducing per track pricing. It's $9 per any track.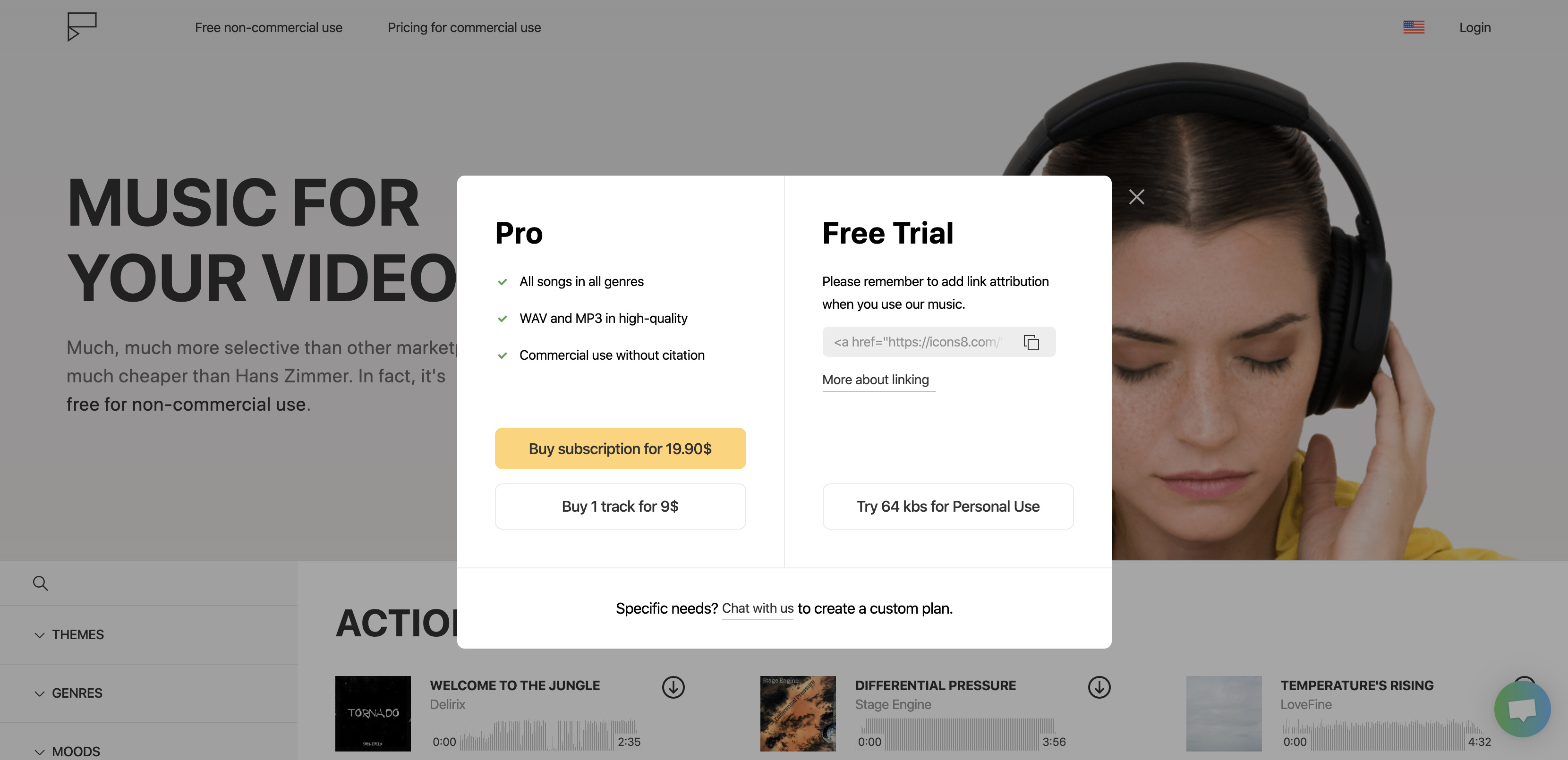 There's still $19.90/mo unlimited subscription. It won't last for long; we're replacing it with more detailed, limited, and expensive plans later in April.
If you thought about purchasing it, it's time to grab it; we'll support this legacy plan after the release.
Thank you