I like the cute clipart style (e.g. Editing icons in Cute Clipart style for graphic & UI design) with its pastel colors and rounded edges, but the weird wavy background found on them all makes them distracting for toolbar usage.
I can recolor them to white using the website's existing Recolor option, which works well on a solid white background, but then when you change the app to a dark theme, the white wavy background sticks out like a sore thumb. In addition to RGB

, can you add an option to make selected layers transparent?
e.g.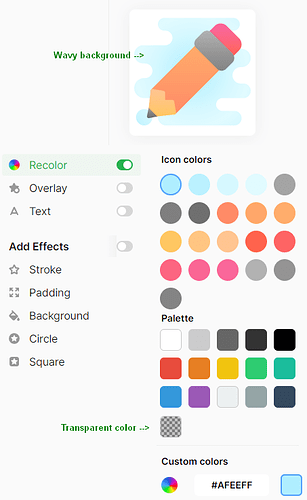 (this is a low importance request, because I found the Fluency set to suffice instead, but it would be nice in the future - thanks)