Hi,
I use Lunacy to change the colors of my SVG's. I was able to change my icons from black to the color #5BBBCC but when I export the icons they don't have the same hex code when I use them.
In the software :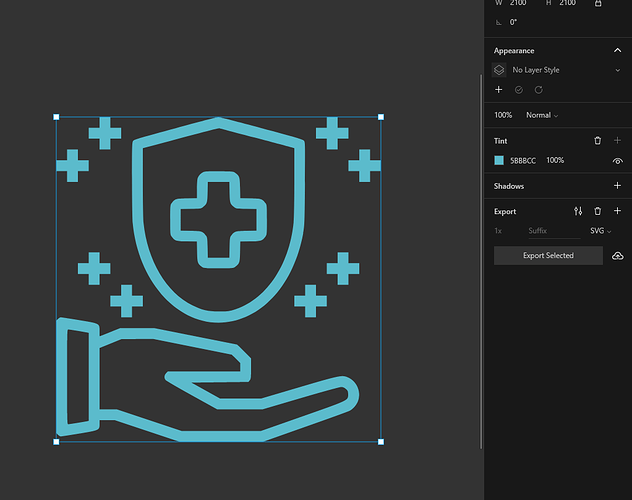 The hex code is clearly : #5BBBCC
After the export in SVG :
(it seems I can't put two media since this is a new account)
When I open the file on my browser the hex code changes.
The hex code of the new SVG changes to something around : #a0dfe8
Thank you for helping me understand what I'm doing wrong.
Good day to you!