Hello,
When I go to the animated GIFs page as shown here:
– removed due to new user privilege, but this is the link:
https://icons8.com/illustrations/illustration/bubble-gum-financial-statistics
I select edit color and it opens the color editor as seen here: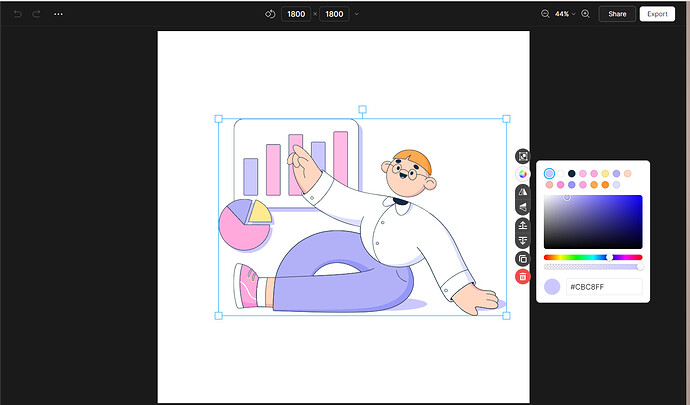 How can I take this edited image and make it into a GIF again? There does not seem to be the option to. Selecting export only shows the file types of svg, png, and psd. There is also no previous button as the editor opens in a new tab, becoming unrelated to the tab with the animation.
Thank you