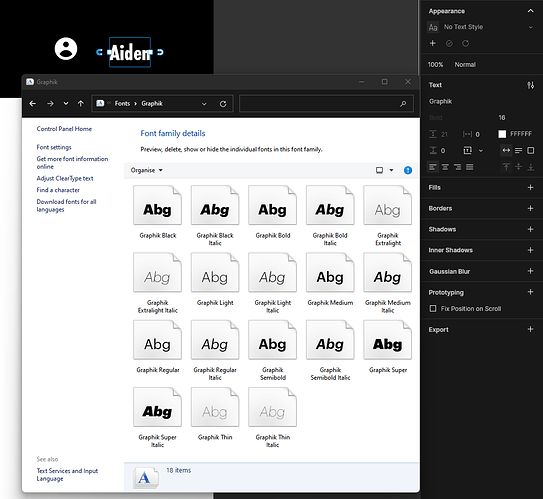 My font weights are missing in Lunacy but appear completely fine in Figma.
Another note, there is a bug where if you go to:
Style > Text Styles > Edit, change the letter spacing (kurning) and press save. It doesn't save letter spacing. You can change anything else, but letter spacing.